HOLD ON TO YOUR GUTS AND GET READY FOR NATHANS FAMOUS HOT DOG EATING CONTEST 2022!
6/29/2022 (Permalink)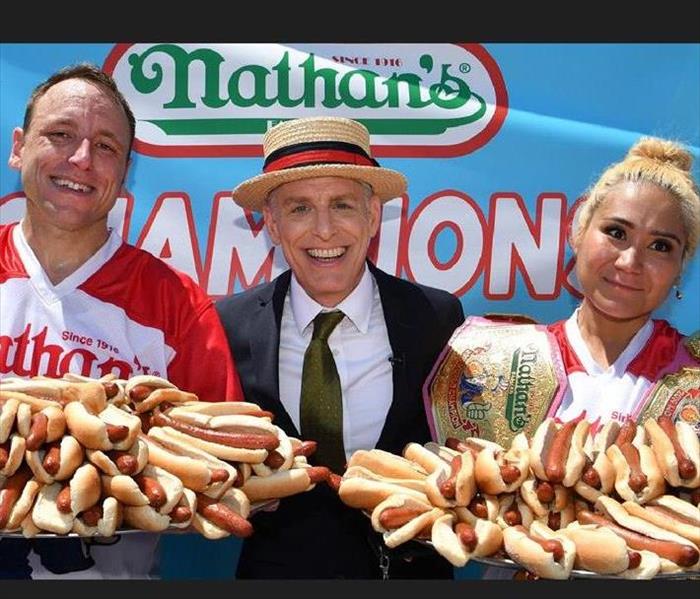 A 4th of July tradition for over 100 years is the spectacular Nathans Famous Hot Dog Eating Contest! It's the most disgusting, yet entertaining (you can't turn away) spectacle watched by millions every July 4th. During the competition, frankfurter eating legends muscle down as many hot dogs and buns as they can swallow in 10 minutes. And YES they have to keep them down. SERVPRO of Mission Viejo says "GO GET IT JOEY CHESTNUT (76 hot dogs and buns) and MIKI SUDO (48.5 hot dogs and buns)". Can they break their previous records?