SPRING TIME MOLD SUCKS!
5/3/2022 (Permalink)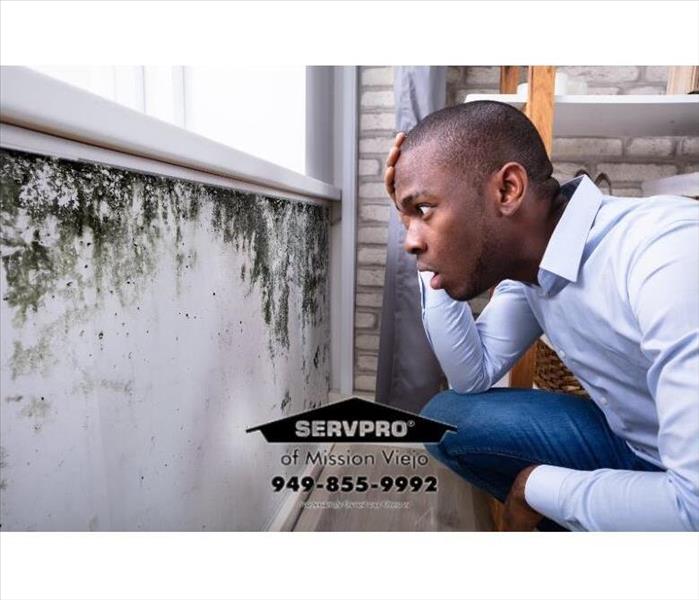 The most common types of molds that you find around your home include:
Acremonium
Ulocladium
Alternaria
Stachybotrys
Trichoderma
Aspergillus
And more...
Several conditions need to be met for mold to survive:
Darkness
Moisture for mold to grow
Source of food, such as wood or other porous surfaces.
Oxygen
The right temperature
It's the last factor that allows mold to flourish in early Spring. Mold is kind of like Goldilocks. It can't be too cold or too hot for it to grow! Thankfully, SERVPRO of Mission Viejo are mold specialists. We can remove the mold-infested areas, disinfect with Benefact Decon 30 and restore the area to "Like it never even happened."
Call us today at (949)855-9992
SERVPRO of Mission Viejo is independently owned and operated.